By Clara Goode
Photos by Lacey Smith
Atlanta's nights are growing warmer, and the beginning of spring brings new energy and great talent to the city's venues. One of those talents this weekend was Indiana based soul band The Main Squeeze. Terminal West hosted the group on Friday night, boasting a packed house on the band's second stop in Atlanta in the midst of their national All In tour. I arrived at the venue a bit early and wandered. Terminal West is one of my favorite venues. The separate seating areas and roof access provide escape routes if the energy of the show becomes too much while the ground floor offers a full dance space that extends almost to the edge of the stage.
The show starts early with a small, but steadily growing crowd gathering to watch the opener for The Main Squeeze, Atlanta based funk/dance band, Voodoo Visionary. The group is quite talented, featuring a danceable sound they call psychofunk. They are great to listen to with strong vocals, solid basslines and rockin' guitar riffs that show off the self proclaimed influences of bands like the Grateful Dead. Voodoo Visionary is relatively new to the scene. Their debut album, Spirit of the Groove, was released in March of last year. Some of this newness shows in their stage presencing is lacking in a certain energy. They are turned inward, not a bad thing, but does isolate them from their audience a bit. I expect they will become more relaxed as they gain more experience though, and at this point, their talent is easily worth giving their live performance some more time to develop.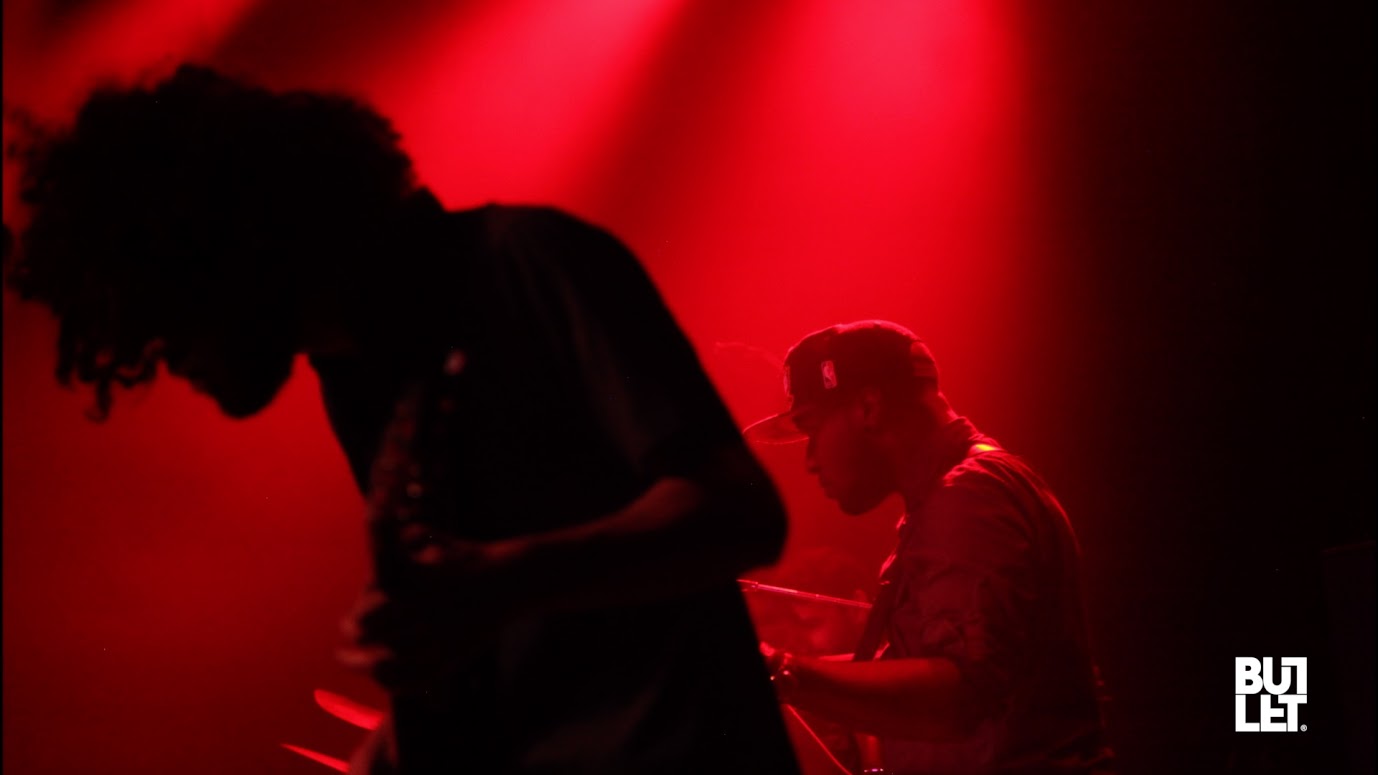 By the time The Main Squeeze took the stage the venue was full. The crowd having dissipated between shows, now gathered around the band with an air more of curiosity than excitement. The crowd itself did not lack diversity except in age. Funk appeals to old and young alike and the feel good nature of The Main Squeeze makes it an easy bonding point across generations. Their performance was flawless. The band's combination of soul, dance and old school rock 'n roll shine through beautifully. The soaring melodies of vocalist Corey Frye leave little to be desired as far as soul goes. While "Smiley" Silverstein's masterful manipulation of the keyboard makes you wonder if he is truly playing alone, or if he has a hidden pair of hands helping him along. Meanwhile Newman's headbang inducing guitar riffs combine with Walker's bass and Gingrich's drums to create infectious danceability.
Their talent and passion were evident in both covers and original songs. We heard classic tunes like the soulful cover of "Layla" combined with funk/rock originals like "Dr. Funk." The band also played one of their most popular hits, "Tank X-ing," a soulful rock piece that leaves its heart on the dance floor. The Main Squeeze has risen quickly in popularity from their start in Indiana in 2009. They've opened for The Roots and Jane's Addiction and have released several popular albums. Including their most recent EP, "Mind Your Head," which came out last year. They have performed at multiple festivals including Bonnaroo and Electric Forest. With such a unique sound and irresistibly positive energy they are promising a bright future.