"ROCK 'N ROLL IS DEAD"
The prognosis feels as old as time. Gene Simmons gave up. Even Steven Tyler jumped ship and hopped on the country music bandwagon. Has the sun really set for the rebel genre? If so, someone should've told that to Kevin McKeown and Eric Owen of Toronto/Austin's Black Pistol Fire before they rocked face in Atlanta on Saturday night, because they definitely did not get the memo.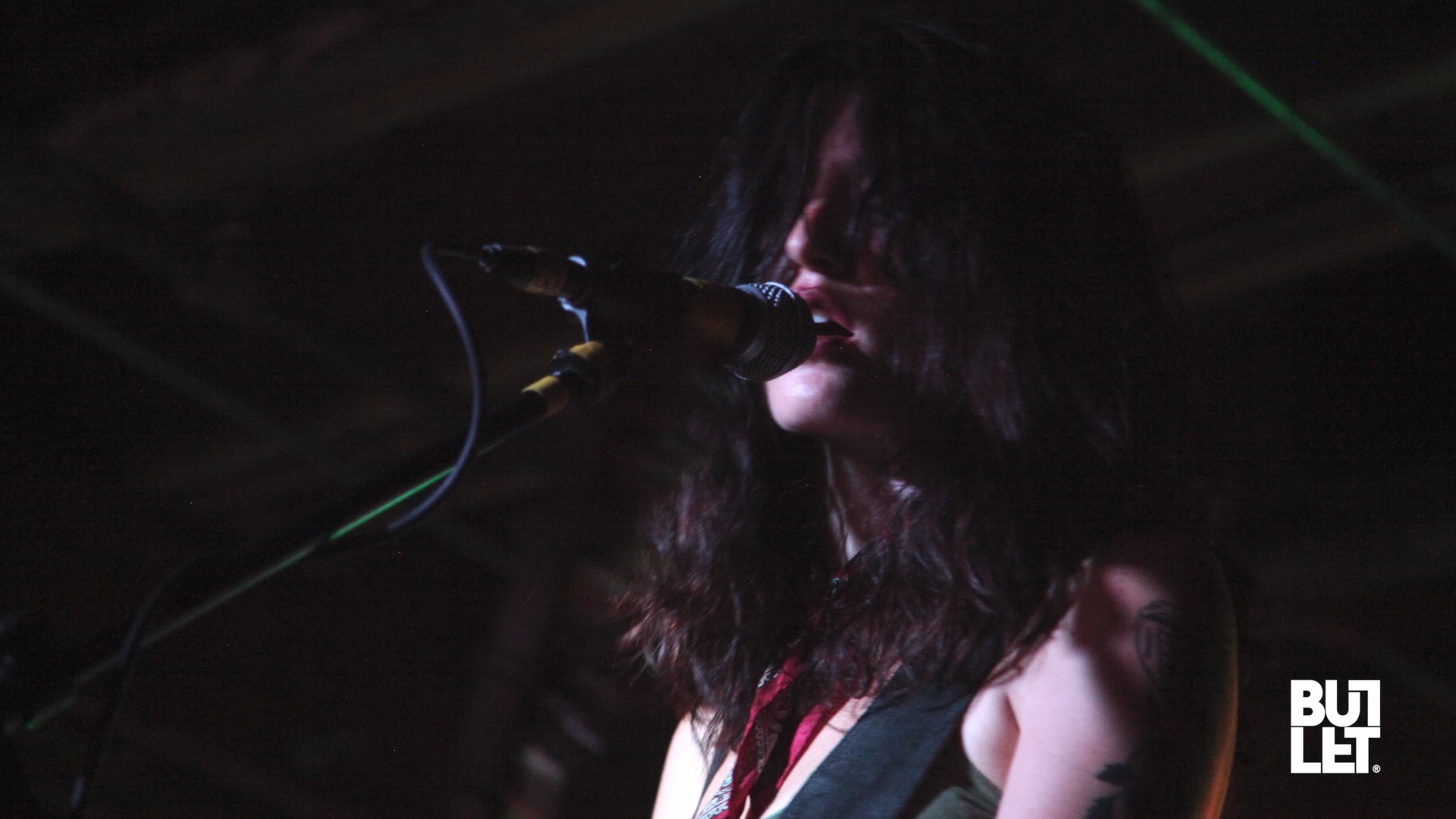 It's no small task to prep the stage for a band like BPF, but Boulder, CO's dynamic trio Bandits warmed up the dark, dank Purgurtory stage real nice. The trio, led by siblings John and LuLu Demitro, absolutely killed it, if the kiddies rushing the stage at the end of the set were any indication.
It was 10pm when Owen's mane of steel emerged from the rainbow-colored cloud of artificial smoke. He settled in, a cross between Tormund Giantsbane and The Hound, as McKeown took the mic at the end of the stage. They were already sweating, but it only got hotter as McKeown shredded all over the stage, reinstating my faith in the future of rock n roll with tracks from their latest project, Don't Wake the Riot, including "Storm Cussin", "Copperhead Kiss" and "Bad Blood". Owen stomped and beat the drums so hard for "Hard Luck", I momentarily believed they may, in fact, owe him money. The set was a dozen-ish songs long, and included old-school fan favorites, like "Alabama Coldcock", "Don't Drop the Needle", and, one of my favorites, "Beelzebub".
In their mildest moments, they're reminiscent of The White Stripes, wailing and slamming the drums in reasonable time that feels familiar and good. For the bulk of the performance, they're the most agitated, reckless version of Cage the Elephant, squared. It always feels like a good time to smash a guitar.
SO is rock n roll dead? It's not my job to call it, but these guys are definitely giving forecasters a run for their money.