Photos by Sarah Htun for Bullet Music
When a band comes together through divine intervention, don't try to question it. Cardiac Half is a formation of the Miller brothers, Drew and Dylan, along with Chris Spears, and Ethan Miller. This Atlanta-based alternative pop band has been growing in popularity for the past year with nearly 1,500 monthly listeners on Spotify and over 20,000 streams on their single, "Slow the Fall."
We sat down to discuss their growing fanbase as well as their background as a band. At the end of our discussion, it became quite evident that this isn't just another band trying to make it big. Cardiac Half is here for a reason that's driven by life-altering moments, heartbreak and passion.
A quick look at their story from the beginning: The Miller brothers, Dylan and Drew, began playing music at a young age. They talked about learning to play bass from one of the band's biggest fans who just happens to be their grandmother. Yes you read that correctly, their grandmother plays bass!
After a life-changing open heart surgery at 16-years-old, Dylan knew he was put on earth to play music. He told us that he was given a second chance at life and he insists on spending it doing what he loves. If that's not interesting enough, lead vocalist Drew was born deaf in his left ear but you would never believe it when you hear him sing. When asked If he wanted to pursue methods to develop hearing in the left ear, he chose music instead of risking the loss of his vocal ability.
Fuse these stories together and be electrified by Cardiac Half. The creativity behind their band name is unique and heartwarming as it tells a story of triumph, dedication to music and brotherhood.
Though Cardiac Half currently identifies with the alternative pop community, they began by playing heavier punk style music which led them to meeting fellow student who eventually turned into the lead guitarist, Chris Spears. To bring it all together, their drummer, Ethan Miller was discovered while attending school in a different state. Though he was still in school out of state, Ethan made the commitment to fly to Georgia for band practice until he graduation. That kind of commitment is unparalleled and clearly exhibits the dedication these four guys have invested the group.
During 2018, the production of their singles were spread out which made writing a challenge but they managed to pull it off and put out a couple absolute bangers. Now that Cardiac Half all live together; the creativity is able to flow and their writing has the freedom to be organic during jam sessions. The close proximity allows for the necessary raw communication between members as they continue to write and record.
Listen to the full interview with Cardiac Half on Bullet Music's YouTube.
Watch Cardiac Half + Soda Jerks & one other TBA artist perform at the Bullet Music's Artist Spotlight Showcase at Smith's Olde Bar on April 24th.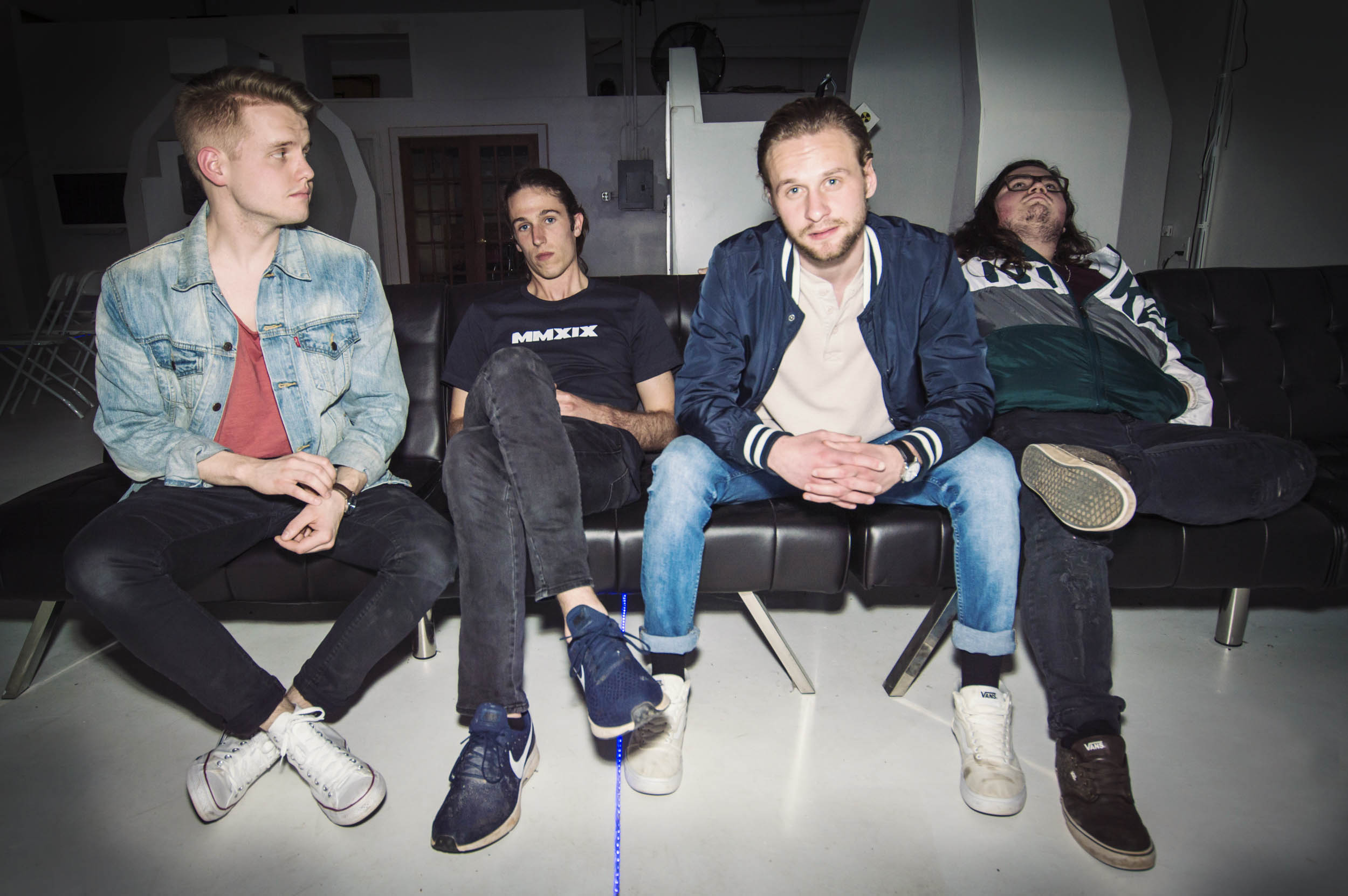 Credits
Photographer - Sarah Htun
Writer - Sami Hutton
Designer - Elyssa Velez
Digital Media - Tanya Wise
Executive Producer - Liz Peña