Moogfest is a tribute to Dr. Robert Moog, a pioneer of electronic music, and the festival just recently relocated to Durham, NC. You can expect to hear music from the early pioneers in electronica, pop, hip-hop, and of course today's electronic artists. I myself am a festival veteran and I had some uncertainty of what to expect from this festival since it is spread throughout the city and not a sectioned off little place of magic. However, my reservations passed when I arrived at The Carolina Theatre to pick up my wristband. This venue was absolutely stunning. Built in 1926, and though it has been modernized, the original architecture still remains. This set the mood for the rest of the festival.
A key point to remember going in is that Moogfest is that it is a combination of workshops, conversations, and music so you need to plan your day wisely to make the most out of the experience. During the day you can have intriguing conversations about synthesizers, transhumanism, A.I. and many more topics. At night the music starts and the mood changes from a learning environment to a party.
The great thing about it being spread out in the city is that there are many restaurants, pubs, and food trucks that you can pick up a great meal at. Though I really liked this aspect, I did miss getting to munch down on my favorite festival foods. A few of the local eateries that I enjoyed were Bull McCabe's Irish Pub, that serves up Irish dishes along with some great burgers and a Reuben that will have you craving it way after you leave. I also loved Gussy's Food Truck, which featured Greek food, and Parts & Labor which features a mix of items that are inspired by global street food.
The staffing for the event were great for the most part, though throughout the weekend I frequently had them ask me what my pass was for. I think this comes with the territory of hosting this festival for the first time. I really liked all of the venues as most of them were very intimate due to their size and design. I particularly liked the Motorco Music Hall because it brought you up close and personal to the artists. A close second was The Carolina Theatre, there was not a bad seat in the house. The one thing that detracted from the mood was the venues were too small for some of the artists, and you either had to wait until someone came out or you couldn't get in. This wasn't so much of a problem on Thursday night, but as the weekend went on the lines grew larger.
Thursday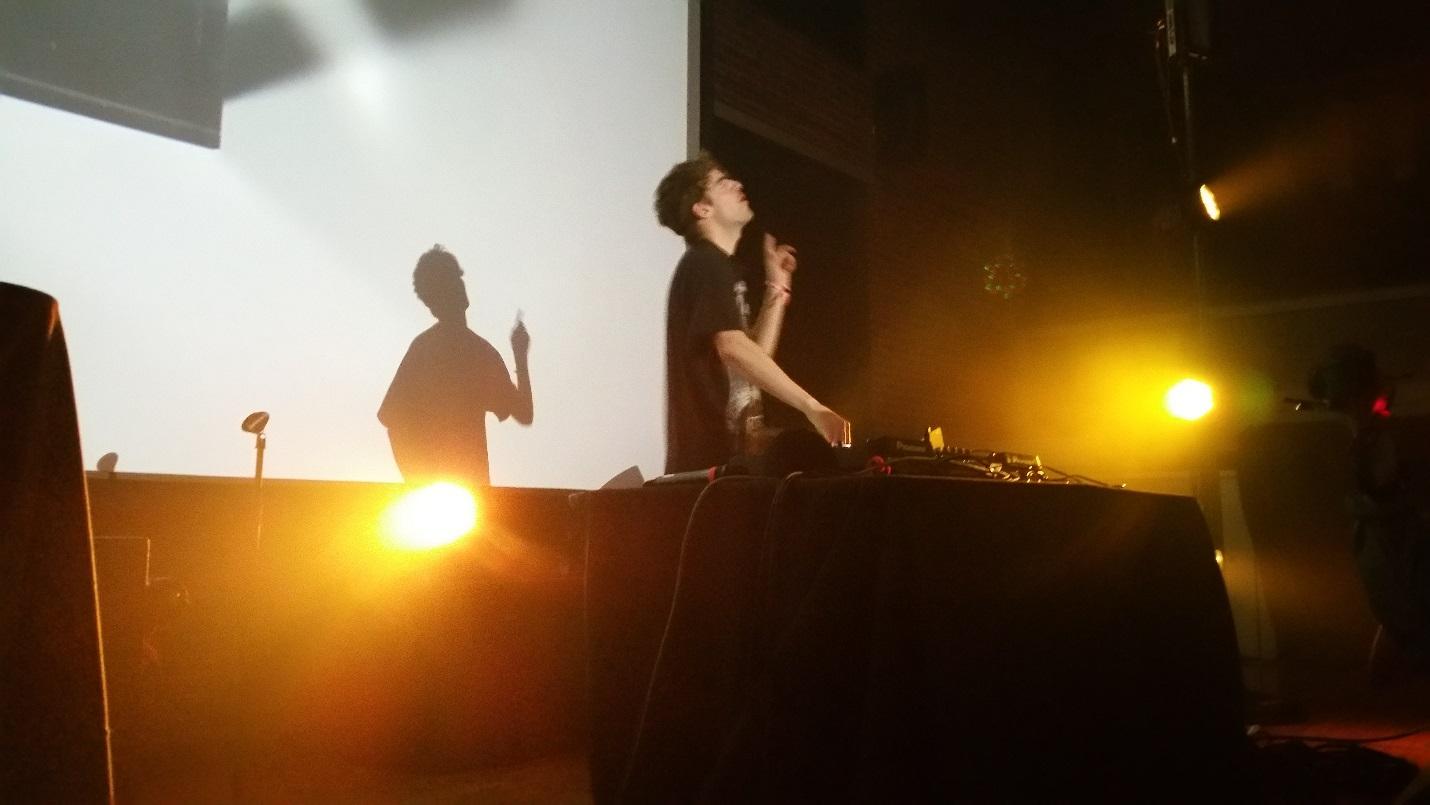 I started the day off with the Moogfest VIP Opening party with Laurel Halo. She was extremely chill and played to a mixed crowd. There was everyone from techno wizards to high end CEOs. I wanted to take in some of the local attractions before Blood Orange's performance so I headed down to the Full Steam Brewery to grab a few beers. Blood Orange was at the Motorco Park, which was your typical stage setup and had the most room out of all of the venues. His style is a smooth mix between R&B and Electronic Music. The crowd was really feeling his music and it showed. I stayed at Motorco Park to get a good spot for Miiike Snow. Though I was not familiar with their music, I really was impressed and became a new fan.
I then set off to Ryan Hemsworth at The Armory. I arrived early and caught the end of Jlin, and she had the house rocking. In the future, she will be in my must-see lineup and is already in my Spotify playlist. Ryan Hemsworth was the closer for me that night. He covers a range of music including hip-hop, R&B, and dance. It was a great closer that let you wind down a little and just groove to his sound.
Friday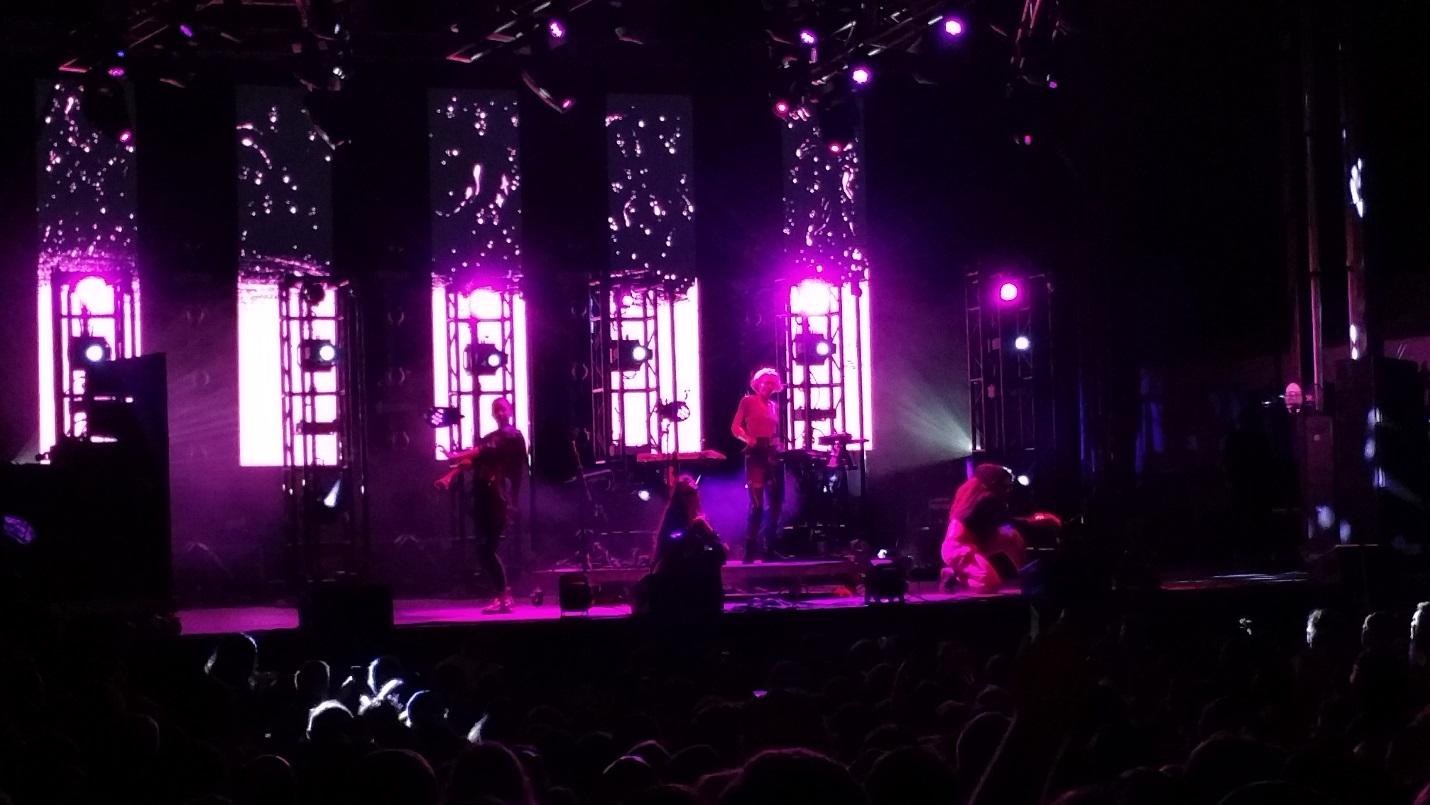 Friday was considerably busier than the previous day. The streets were buzzing with fans going from venue to venue and the lines were getting longer. I started off checking out Professor Toon, a local native of Durham. His modern hip-hop and trap influenced music speaks to you. The crowd was packed into this tiny venue all singing along and the energy was immense. Next on the lineup was Kode9 back at the Armory. I was not at all familiar with his music but I let a fellow patron convince me that if I missed it then I would regret it. I was not disappointed. His show was visually striking and a story played out on the screen in sync with the music. If you haven't experienced him you should check out a show if he comes nearby.
Grimes followed and I really was on the fence about this show. I am not a big fan, but I wanted to see if she could change my opinion seeing her live. Her show was great, and you could see this reflected in the audience's reactions but I just wasn't feeling it and headed over to Full Steam to grab a few beers in anticipation of the next show. Odesza was the show I had been waiting for all weekend. I was able to catch them previously that day doing a live recording for a Song Exploder podcast. I was primed and ready, and could barely contain my anticipation leading up to the show. The duo brought their A-game and the crowd was amazing.
I took a break before heading to the Motorco Music Hall at The Pit's rooftop bar. I grabbed a drink and water to cool off from Odesza and quickly realized I was not going to make it to GZA's show. The line extended past the Motorco Park and moved very little. I walked down to Motorco and grabbed a seat outside and ordered a beer in hopes to hear some of the show but to no avail. This ended the night on a sad note but I knew I would catch him the next day.
Saturday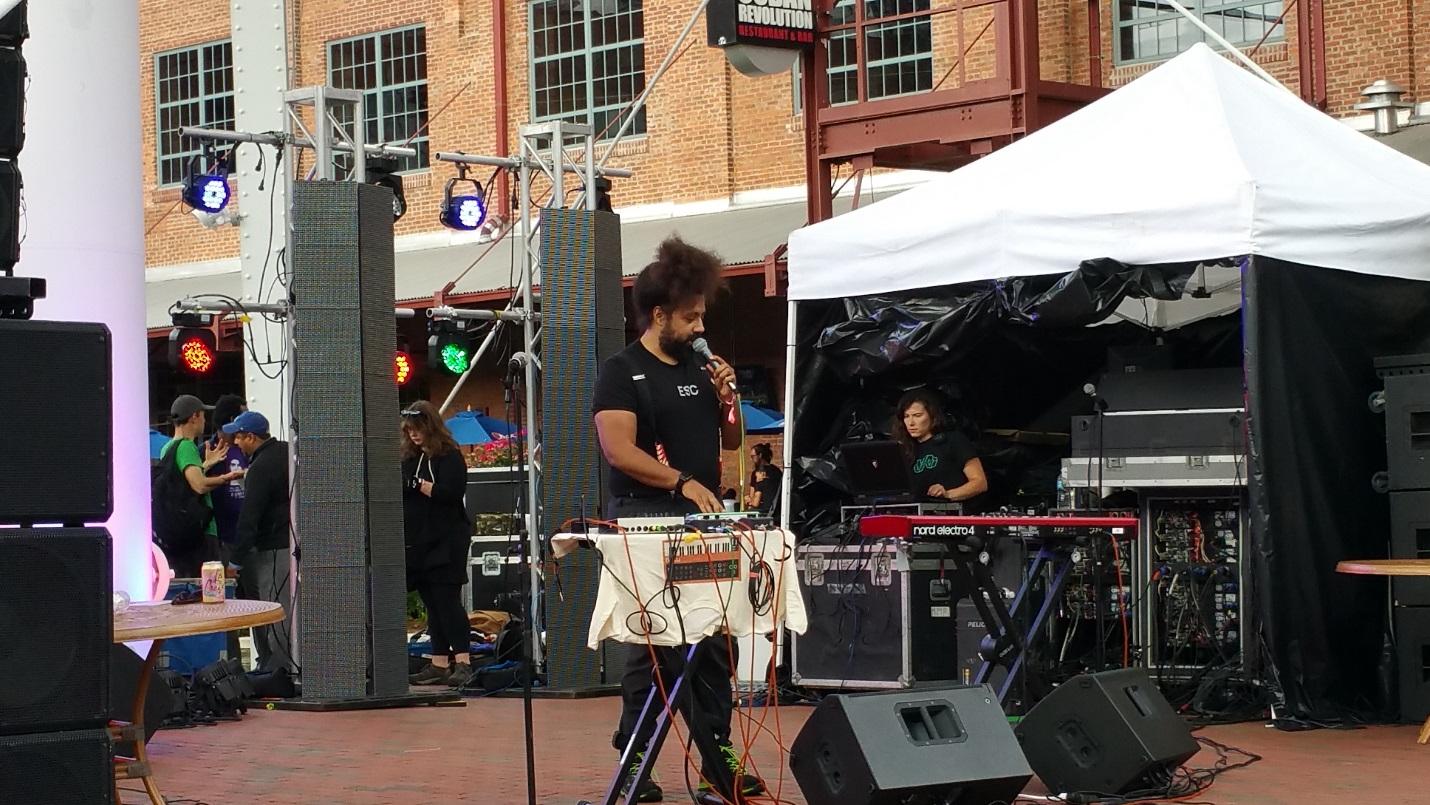 Reggie Watts started my Saturday off and what a show that was. If you don't know him, he performs using only a keyboard, his voice and a looping machine. As he started off you aren't sure where it's going and then by the end of the song you are completely amazed by his creation. He will have you moving to the beat one minute and laughing your ass off the next. I made my way down to Motorco Music Hall to catch Demo Taped, an Atlanta native. His music is a mix of R&B and Electronic music. When he starts it's a nonstop show of nothing but good music and vibes. The venue really played into this because it was very personal and that is best way to experience his show.
Though I wanted to stay close by to get a good spot for GZA, it was time to check out The Orb at the Armory. The Orb are known for creating the genre ambient house and are veterans of the electronic music industry. Their expertise showed and they spun song after song that kept the crowd pumped and the environment electrified. After the Orb, I made my way back to the Motorco Park to catch GZA. I had met a new friend and he took me back stage for GZA. What can you say about GZA that hasn't been said? He is a key player in the hip-hop world and does an amazing job at working a crowd. The rain had set in and the place was packed. Everyone was singing along despite the rain. This is one show that will go down in the record books for me, and I was thankful that I had a great spot to take it all in.
Last but not least I made my way to The Carolina Theatre to see Explosions in the Sky. This post-rock band is all instrumental and they will blow you away. As they started you could feel the atmosphere change in the hall and then the musical journey began. It was a roller coaster wave of emotions as they moved through the songs. I could not think of a better way to end Moogfest. I left feeling that natural high when you see such a talented band perform.
Moogfest was a great experience and I plan on coming back. I met many great people, had so many memorable moments, and saw a ton of great music. If you love a mixture of learning and music this is the festival for you. Thank you, Moogfest and Durham, NC for the great time, see you next year.