Oh Wonder, a young duo (Josephine Vander Gucht and Anthony West) from London, has been steadily gaining recognition for their charming and approachable love songs which seem to alternate between moody sadness and heart-tugging joyous riffs. They provide a modern pop soundtrack for teenage emotionality and that bittersweet adolescent romance that hopes for the best while fearing the worst at all times. When I entered Terminal West to see them perform, I was surrounded by scores of girls of an indeterminable age which I shall broadly refer to as "young", and about a third as many boyfriends and dates. Everyone seemed to have just come from a J. Crew outlet, but at least the bars were easy to order from, as I think many of the people in the crowd were too young to drink.
Their stage setup was simple but surprisingly effective. Single strips of LEDs made out a giant "OW" behind the artists, and it gave a delicacy and subtleness to the stage that was pleasant and not distracting. Rather than having our eyes blazed out by a wall of light, the stage was actually quite dark, and it was hard to see the bass player and drummer who were behind Anthony and Josephine. Those two alone held the light, though they did pause to thank their touring band for helping them to bring the act on the road.
It's always enjoyable to see new pop stars on the rise. There's a look of wonder and amazement in their eyes when they hear the audience singing along to their lyrics and reaching out with adoring hands extending small gifts and letters of affection. The Atlanta audience was so enamoured with the London duo, that both Josephine and Anthony swore they had never heard an audience sing along to their songs quite like that night. I often wonder if bands say things like that at every city they visit, but since we have no reason to doubt or question them, we'll just chalk that up to Atlanta being the best city on earth. When they mentioned that they would be spending a free day in Atlanta and needed suggestions for restaurants and entertainment, dozens of voices cried out inviting them to their homes, with at least one girl mentioning that she had a swimming pool on offer. I'm sure she meant her parents.
The show was mellow and evenly energized throughout, so the crowd mostly swayed and wafted raised hands around in the air. At the few points where the bass was amplified and heavier strains kicked in, the music still felt very contained and discreet. There was no sense of wildness in Anthony's strumming of radio-friendly G chords, and even when Josephine leaned into her keyboard, I couldn't tell how much of her passion was rehearsed and how much was natural. It must be difficult to play the same songs every night for year and not begin to ask those same questions of yourself, so the band stopped at a few points to speak about the purpose behind some of their lyrics. It was all the usual stuff about staying true to yourself and living a free life, but it didn't feel like it came from a disingenuous place.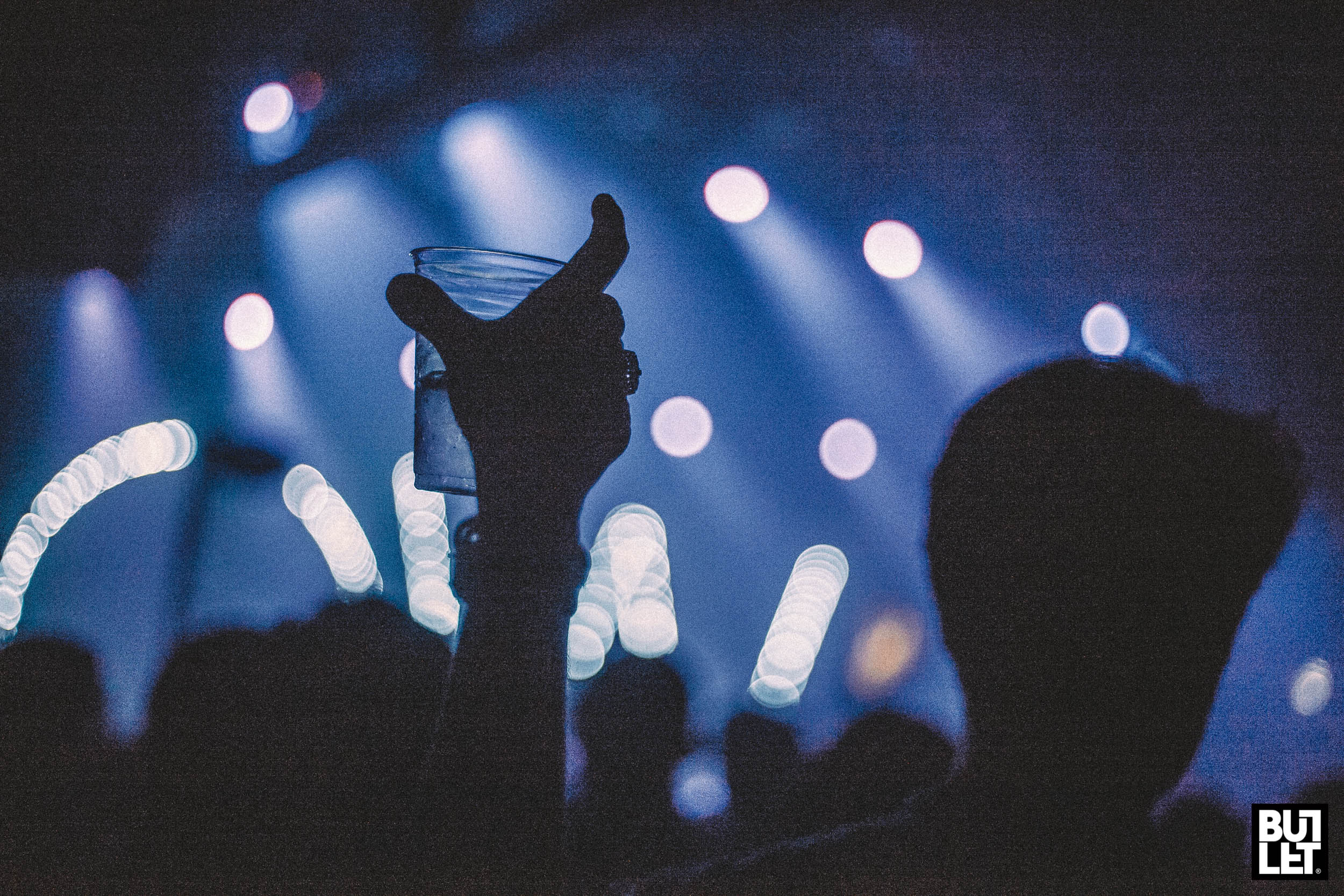 I have to admit in writing this piece that this wasn't a show I would eagerly return to, and I felt like the wispy, romantic songs were meant for ears other than mine, but for the audience that was meant to receive it, I think it brought a lot of genuine joy that evening. Amidst all the usual screams of "I love you" and song requests, I felt the warm glow of simple happiness, and that's something that is lacking from the music scene sometimes these days. I love hard dance music, probably more than most people, especially as I came up in the metal scene, but there is a lot to be said for simple romantic songs that make the heart feel good. EDM has risen from an underground movement to the new worldwide voice of pop, and while electronic music has been an astonishing and mostly positive gateway for people to create music, there is something to be said for instrumentalism and simple singing. We get a lot of mixed messages from entertainers these days, and I think between all the molly popping and turning up, we may have lost something simpler and more true that music and our human voices can give us. This crowd not only knew the words to every song, they sang along with gusto.
Photos by Kellie Clarke.